Marbles & Hangers & Upside Down Puzzles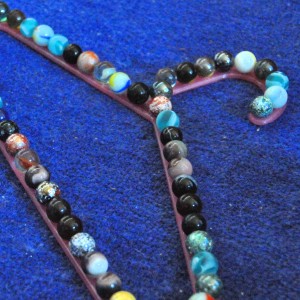 While playing we found out that our hangers from Ikea make excellent little marble tracks. Rebecca insisted on filling up the whole thing with my marble collection, good work for little fingers, also there was the challenge of keeping them from rolling where she didn't want them as the floor isn't flat..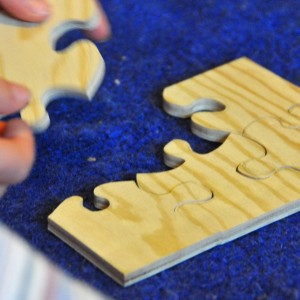 We also had fun doing some wooden puzzles that I cut with our scroll saw. After Rebecca did them right side up she decided to give it a go upside down. They are small enough that it was a pretty easy job. So if you are bored of your puzzles, try them wrong side up.
You could even draw a new picture on the back!