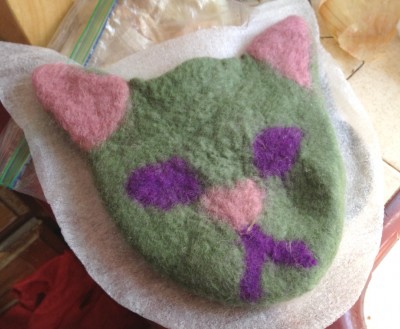 This is really just a slight mix up of a basic wet felted pod (I learned the basic process from rosiepink if you are curious). I cut my resist in the shape of a kitty head, wrapped it in wool, and gently layered on the features last, with a lot of wet squodgy poking. You have to start out very gently until the features get felted in place, but then you can wack it around until it has shrunken quite a bit, you can see how much larger the resist is than the finished felt.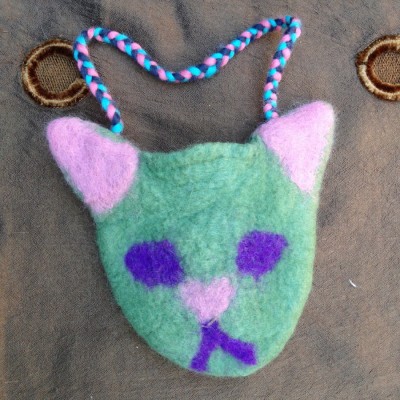 Then I poked some holes through the top edge of the ears, and threaded in a braid of wool roving yarn for the handle. I just knotted it on the inside of the purse and made the hole as small as I could – by working a pencil through the felt of the purse.
I admit that it is not one of my most beautiful creations, I'm not sure what I was thinking when I picked that green. Now that it is done it looks like a zombie, although that was not my original intention! And the mouth sort of slipped around to the side as I was felting it. Ah well! At least it is October! Zombies!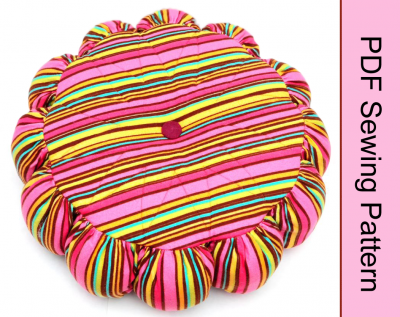 Remember that my Etsy shop is currently having a 50% off sale, with the coupon code SPPLAUNCH, to celebrate the launch of my new pattern, the Secret Pockets Pillow! Now until October 14th.