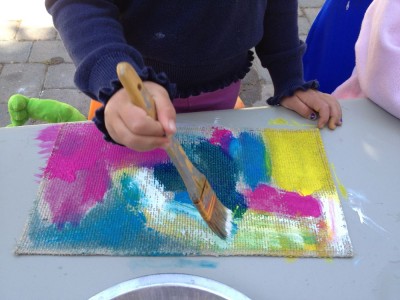 We started with some very heavy woven linen samples from Fabmo, I think about 8 yarns to the inch, and then painted on it with tempera. This is a basic painting activity, but the heavy texture of the fabric gives a different experience. Here is Penelope, carefully covering her entire fabric in non-overlapping shapes. She doesn't normally do that, I don't know if it was the brush or the fabric that inspired her.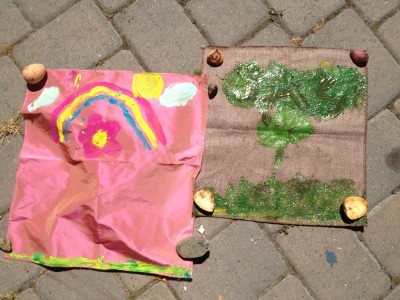 The older girls were more involved than I expected, they wanted to do two or three each and dug through the scrap bag to find different fabrics to paint on. Perhaps because now that most of them are in 1st grade they aren't getting enough painting? Maybe I'm going to have to increase the number of painting projects we do, for a while painting was 'boring'. I was going to get out the acrylic paints for the older girls, to make it more 'real', but I didn't have to, they were perfectly happy to use the washable tempera I had out for the younger kids. I was worried that the tempera would crack off when it dried but it did seem to stay on the fabric just fine.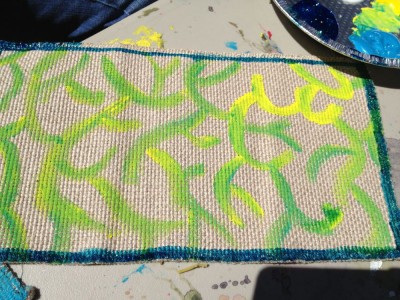 I also need to remember that the moms are having their own parallel art group. I tend to forget about them when I am planning.