The idea is simple, you put some paper on a clip board, add some dollops of paint, put a magnet or steel ball bearing on the top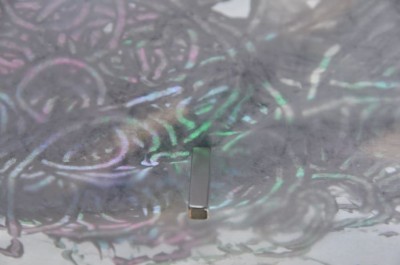 and one on the bottom, and swish it around. As the kids showed up I would tease them that we were doing magic painting this week, and while it is strictly prosaic science, it is also a bit magical.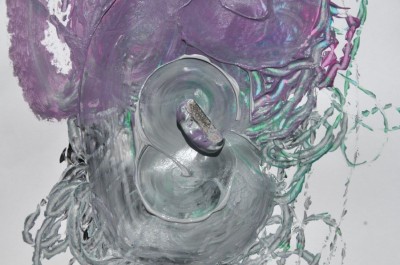 You can use different magnets for different effects, here is a bar magnet on top, sweeping up the paint.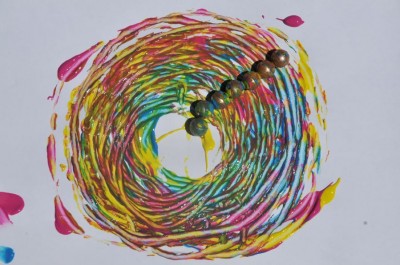 It turned out some of the neodymium magnets I got were a bit on the strong side, so we experimented with how many ball bearings they could hold together on the top. I had an awful lot of fun swinging the chain around through the paint!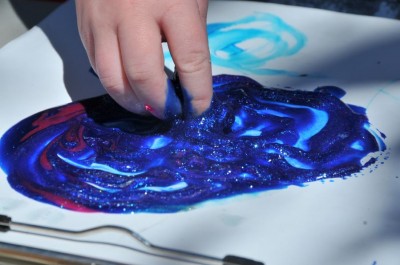 While the older kids and grownups got into using the magnets, the younger kids reverted to painting 'with' the magnets pretty quickly.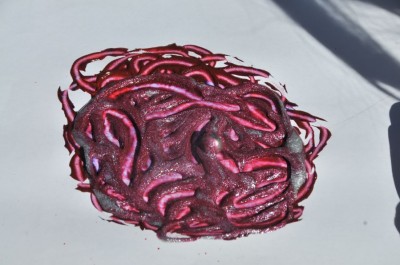 Rebecca seemed mostly interested in treating her magnets as magic stirring rods, and just kept adding more paint into the center to magically mix up new interesting colors.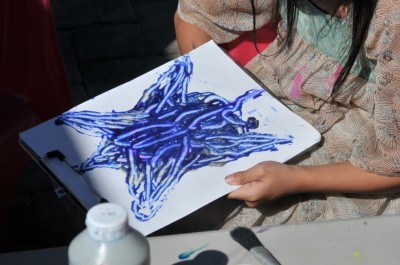 Alina worked out this star shape with the magnet path giving it an elaborate filigree pattern.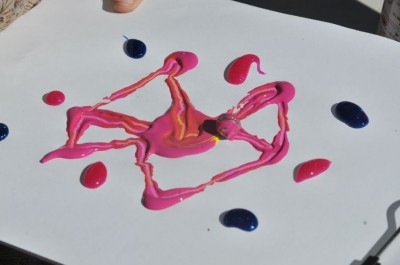 And here is the start
and then finish of a lovely flowery color whirlpool by I can't quite remember who.
So, fun! And science, and mess! I got the inspiration from MaryAnn F. Kohl's Science Arts, but the implementation was ours.