Green Butterfly Walnut Baby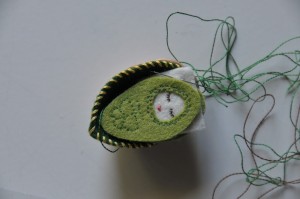 I haven't been feeling very creative recently. I've been tired, and spiraling deeper into an all-I-want-to-do-is-sit-on-the-couch mood. Trying to convince my daughter she wanted to play Animal Crossing with me. Not particularly healthy. But I needed to get this done, and that was good. Because making things makes me want to make more things, and I could use a little upward spiral right now.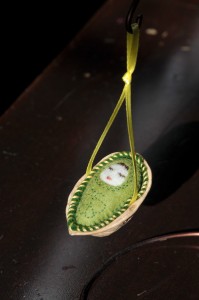 This baby is for a woman who said on the Dec. 3rd give-away post that she lost her baby this fall. She gives each of her children ornaments every year, and wanted this one for the baby. There really wasn't any option other than making her one. I hope it does her a little bit of good. Half sympathy, and half pagan gesture to the gods, please don't take my baby away. The constant litany of motherhood.