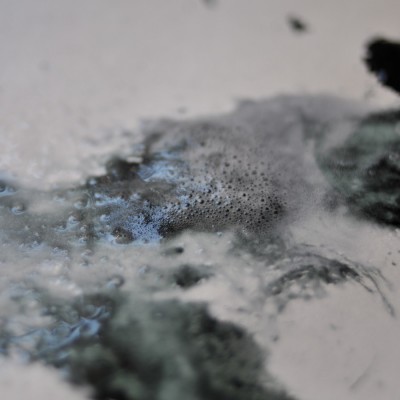 I made this project up, but I'm sure I wasn't the first! I gave my daughter a small glass jar with some baking soda in it, and asked her to mix in enough liquid watercolors to make a liquid. Then she painted with the baking soda paint. When she started asking me for a second jar so she could have another color I handed her a spray bottle of vinegar instead. It was fun and a bit silly.
This is also not the way to create archival works of art, and in fact, should not be stored with any other paper you want to save, since the acid in the vinegar will destroy paper over time.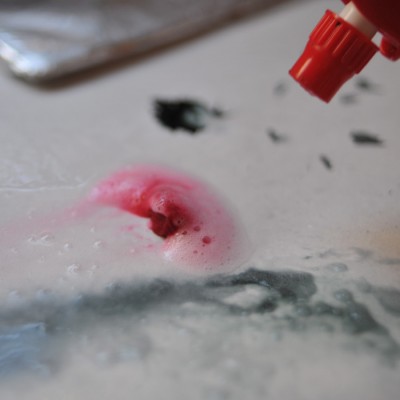 The next thing we tried was making a thick paste – taking baking soda and adding just enough liquid water color until it stuck together. Then you can make little colored clumps and put them on your paper to make a fizzy colored circle. Lots of fizzing colors = fun!
Fun times. You should have seen my table when she was done. The vinegar and paint ran all the way from one end to the other. Next time… oh, hmm, you know, I don't HAVE any cookie sheets with rims anymore… they were all non-stick and I got rid of them. I forgot that I used them for art projects too… OOPS!