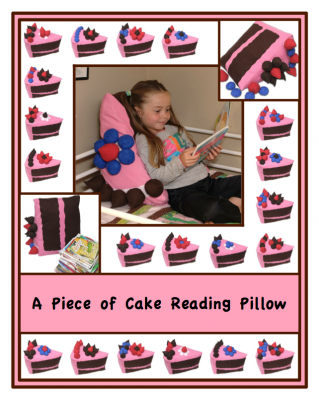 You can observe the evolution of the design. It is much better but still too busy, but my husband refocused me, by talking about what I wanted it to be showing, and I realized that I had gotten side tracked. I will probably use a different picture for the Etsy page, so no one will even see this unless they buy the pattern! So, GOOD ENOUGH! My patterns don't even all have covers, several of them just have header images. Of course I didn't realize this until I went through and masked all of the cakes, although, first I downloaded the demo of Photoshop Elements, it was like coming home to my comfy chair, so nice, except for the parts that have been nerfed from the full version, like curves! Sigh. There's a good chance I'll end up buying it anyway, it only took me minutes to clean the dirt off the wall and Rebecca's face, and clean up her flyaway hair… I wasn't going to do any of that, but it was soooo easy I couldn't help it. But I will cry every time I use the crippled version of curves. (;_;)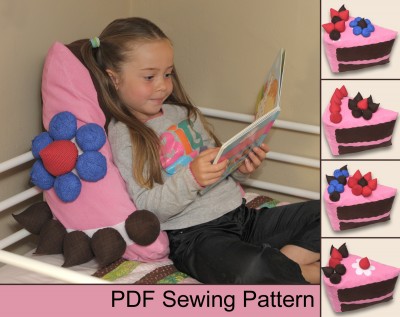 Here is what will probably be the Etsy thumbnail/main image. Much simpler, and paired with the title 'A Piece of Cake Reading Pillow', it gets the point across. (I hope!) It will have several support images of course, one of which may be a straight montage of 20 cakes.
Now you have gotten a glimpse into my highly distractible workflow!