We survived our brief trip back east, and I am tired! And I have no real plans for the holidays, not even sure which ones we are celebrating. We celebrated St. Nicholas day in Vermont, that was fun. We will celebrate solstice and the new year I guess. How exactly I don't know. But Penelope actually slept all last night, so I'm running out of excuses for not having any brains!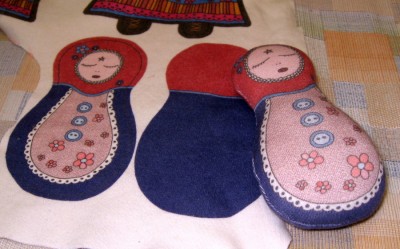 This is something I've been working on for a while, soft dolls printed at Spoonflower. I managed to fit three dolls into half a fat quarter of organic jersey (which is larger than a fat quarter of quilting weight woven, happily) so I was able to order six little dolls on one fat quarter. I made one rag doll, which was my goal, that I haven't sewn yet, and then along the bottom I fit two swaddled babies. One is the one above, that I think is okay, but I'd like to fix it up.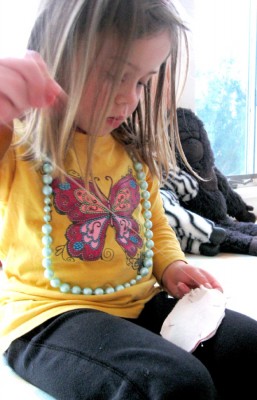 The other is one that Rebecca drew – I printed out an oval for her, and she scribbled a face and other bits all over it. Here she is sewing around the edges, and in quite a bit from the edges…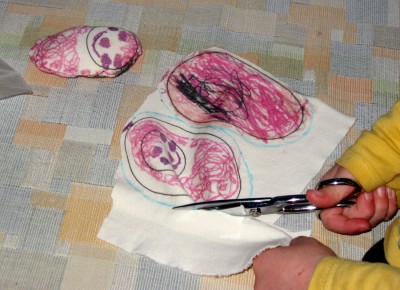 And here you can see her finished doll, isn't it cute! (along with the second print that she is cutting out.) She did the cutting, and the sewing and the turning and the stuffing! I still have to thread her needles and knot them, I keep meaning to work on that with her, and I had to sew the doll shut for her because she was getting tired. Can you tell, I am so proud of her that she can sew a simple doll mostly by herself at 4?