This is a most excellent project that we did in April of last year, but slipped through the posting cracks. And as I am in the throes of teaching Arts Focus I'm forgetting to even photograph our current Friday Art Playgroups!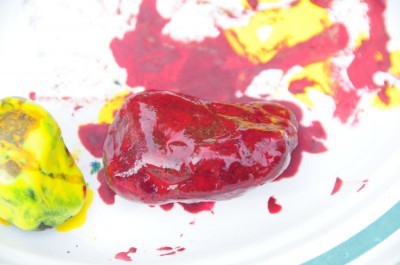 Melting the crayons on the hot rocks is absolutely addictive and wonderful and tactile and drippy and amazing.
Great directions at 5 Orange Potatoes, I feel no need to write my own.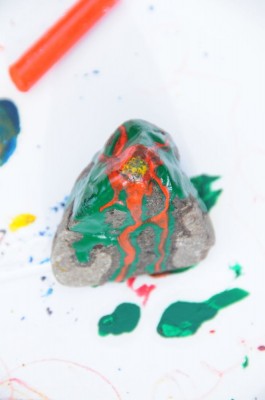 I am thinking about adapting this to Easter eggs, but blown they wouldn't hold the heat to melt crayons on (and not blown they don't last long). But we've learned that you can put crayons into a glue gun, so I'm thinking blown eggs + crayons in glue gun. Yes? And then perhaps over dyeing? Oh, and glitter into the melted crayon? What was your favorite egg craft from last year? What, it's still February? I guess I'm getting ahead of myself…