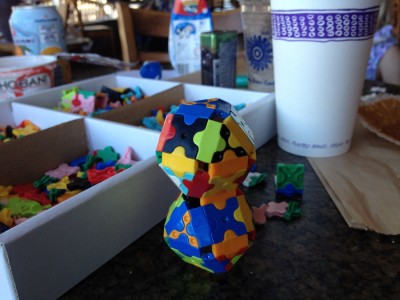 I have a million things in my to-write-about queue, but it is bed time, so something short!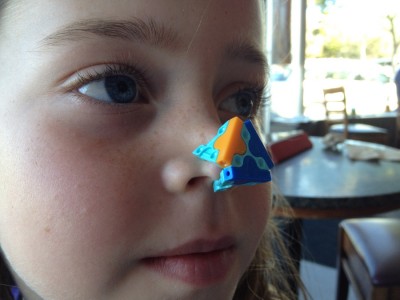 I took our LaQ set to the coffee shop with us Saturday, and I realized, that it is really a sort of 3D pattern block. Equilateral triangles, squares, 120deg and 90deg and flat connectors, gets you an interesting number of tessellations of space.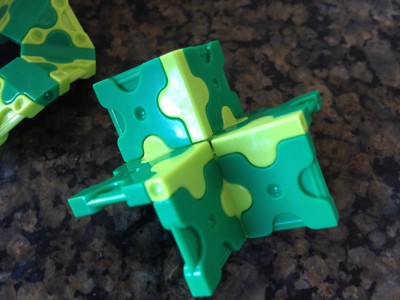 We discovered them in Japan Town, but couldn't stomach the mark-up and bought them on Amazon. Thinking about how to connect the shapes into polyhedra really stretches the spatial reasoning part of my brain! So I think they must be a 'good' toy. Expensive, but they are nicely made, and we haven't broken any in the year we've had them. We got a FreeStyle set, but the LaQ compatible headband in the girly set looks like so much fun!