Squeezing – Art Playgroup Friday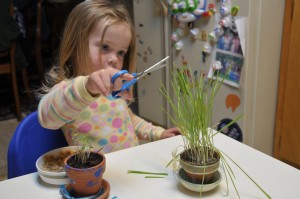 This was supposed to be another vaguely Earth Day playgroup, but it didn't really work out that way. Rebecca and I trimmed her grass and Earth Day arugula sprouts, and then when everyone else got there we squoze paint into paper plates.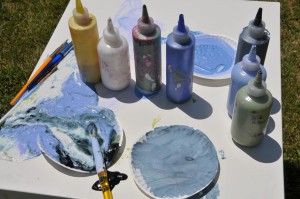 My original idea had been that we would make No Time For Flash Card's Earth Tambourine, but I was overruled. Which is fine, it's really all about making a mess as many different ways each Friday as possible.