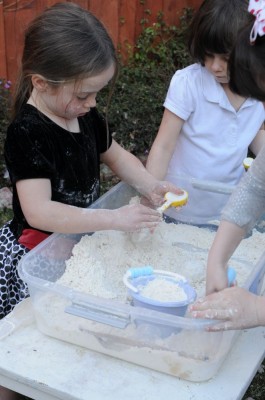 I saw the cloud dough exploration over at TinkerLab and I knew we had to try it too.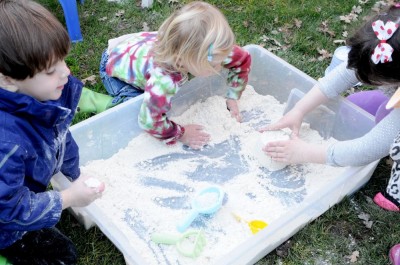 We used 24c flour (two bags), and 3c oil, plenty for the 7 kids we had playing. It was fabulous fun, I thought maybe I could bring it into school when we were done.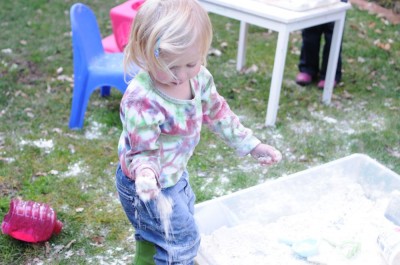 At least it was plenty for the first hour. Then the yard started looking a bit snowy.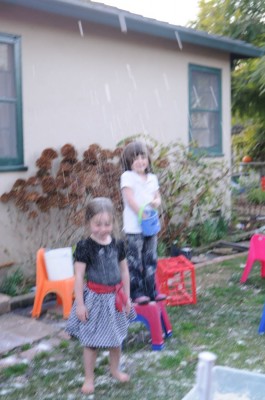 By the end it was a lot snowy.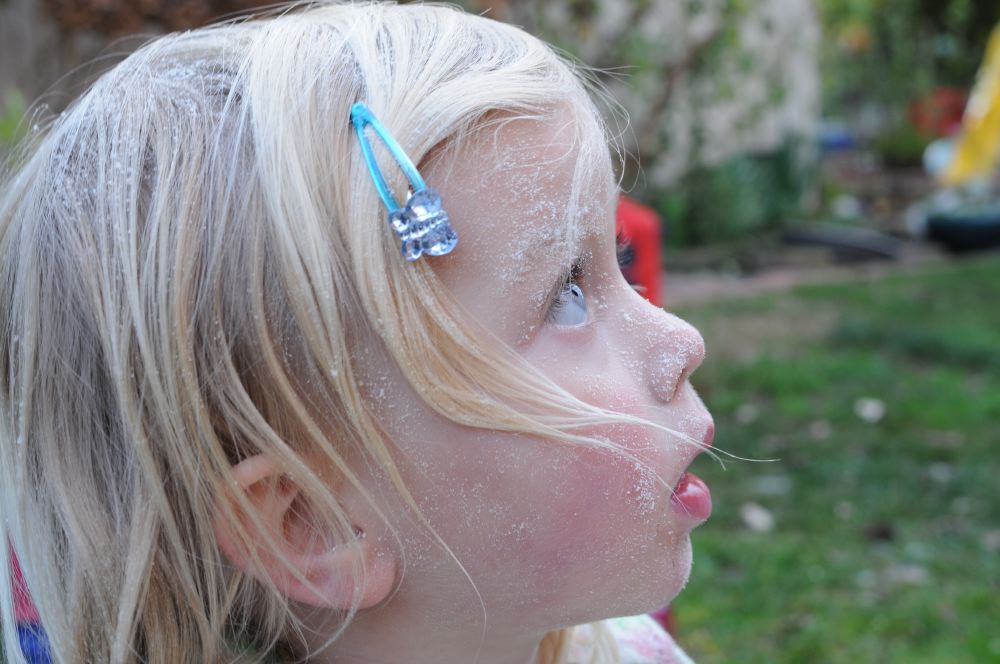 We don't usually get much snow here.