Peg Dolls & SF Cherry Blossom Festival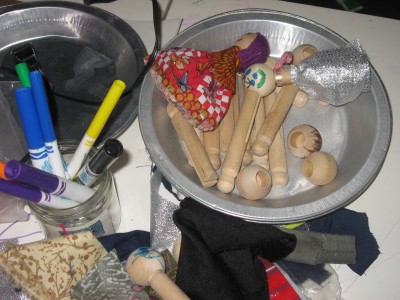 Okay, not a great picture. But we did have fun with these peg dolls! I made sure to actually get out the hot glue this time! The kids had fun drawing faces on them, and I showed them how to use the ruffling foot with the sewing machine to make 'skirts', that we then glued on.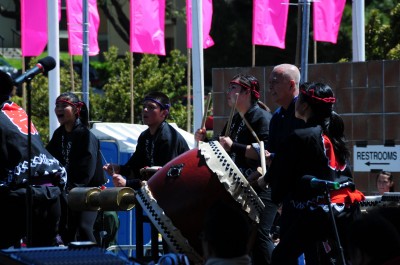 Recently we drove into San Francisco to go to the Cherry Blossom festival, why? Really because I LOVE TAIKO. Something about hitting something as hard as you can, while also making something beautiful. Jesse thinks it is super boring. I promised the kids I would do whatever they wanted next if they just sat through it, and they did. Then we spent the rest of the festival at the Sanrio booth playing little carnival games and making sand art. I'm an adult, I can compromise!