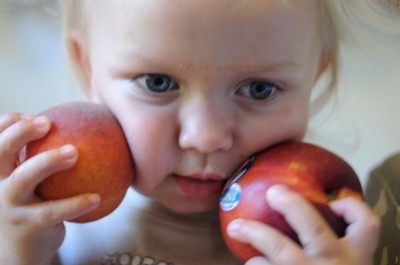 This is way better than those texture books, look at that serious experimenting going on!

We were talking about the names of different kinds of fruit and what the differences were, which led to a contemplation of smooth and fuzzy. Apparently your cheeks are the appropriate measuring devices for smooth and fuzzy. Please try this at home!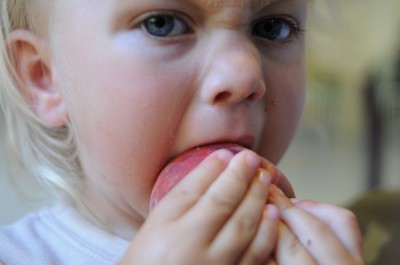 The verdict for this snack time was fuzzy got eaten. We did not do comparative taste tests.