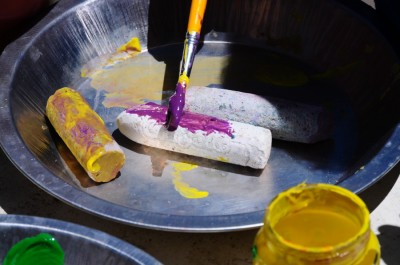 We brought back some lovely polka dot painted chalk from a friends birthday party, and decided we needed to try it. I did this with two two year olds, we may do it again with the older girls.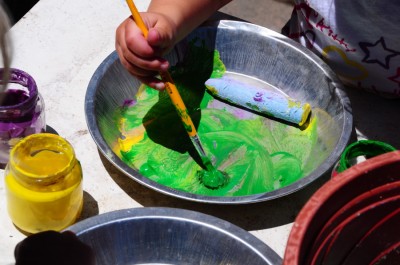 Because the two year olds quickly moved on to painting on the pie plates.
If you were going to have a messy birthday party, this might make a fun take home craft!