Spinning and Spinning and Spinning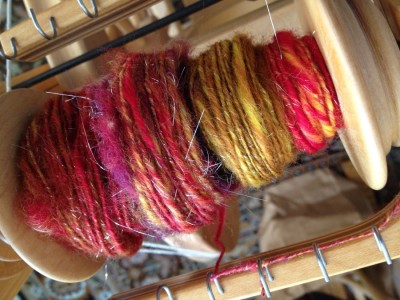 One thing that we did a lot of in Vermont was spin. I borrowed my sister in-law's fabulous Schacht Matchless which is a *sweet* machine.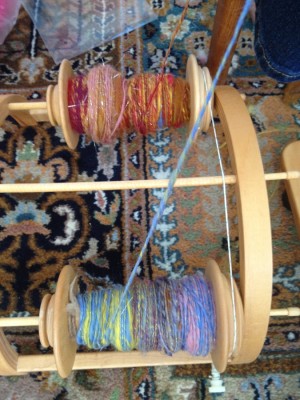 I had fun carding colors together, and plying red/yellows with yellow/blues. Color mixing is so much fun.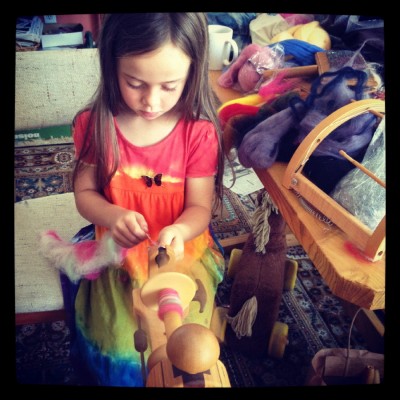 I even got Rebecca into it. She's spun before, but still needs some practice. (You can see she's wearing her tie-dye.

)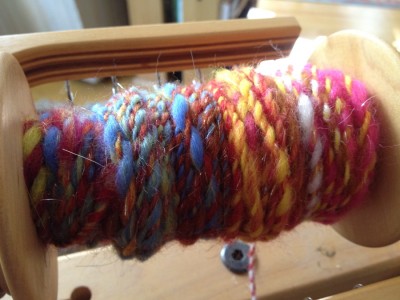 Part of the reason she fell for it was the silver sparkles I was carding into the wool. You can see them sprinkled around (especially in the first shot). What girl can resist sparkles?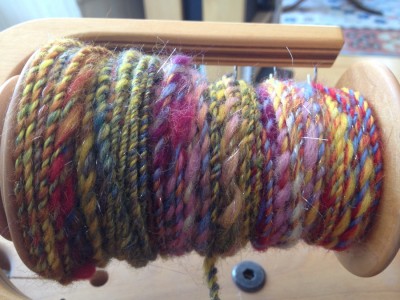 Of course, I ended up deciding to knit a scarf for my husband with this yarn, we'll see if he can handle the sparkles. Maybe when he's bored in meetings he can pick them out one by one…